Autofill form invoices right from a file
The OCR extension allows you to autofill form invoices, instead of manually typing in the information. Pyrus identifies the key information in an attached invoice – account number, date and total – and autofills the appropriate fields in the AP invoice.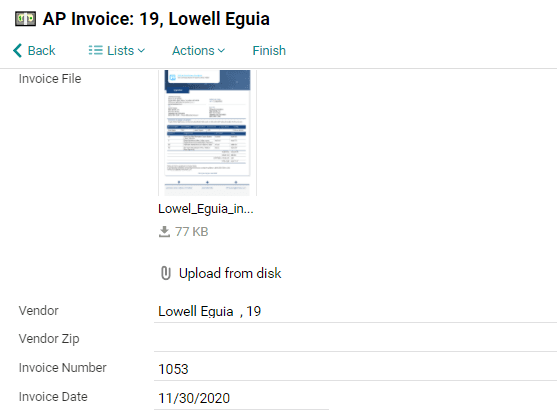 PDF Data capture is supported.
This is a paid extension. Check with your manager in Pyrus for the terms.
There are two ways to add a document file to the form:
Upload an invoice directly into the form before filling it out.

Email ap@pyrus.com with the invoice file attached. If you choose this method, Pyrus will automatically create a new request from the email with all the relevant data from the attached invoice filled in.
Turning On the OCR Extension
Open the selected form and click Configure and select OCR from the list of available extensions.

Toggle the switch into the Enabled position and you're all set!