Getting started
Welcome! This article will introduce you to Pyrus, guide you through creating your first task, inviting teammates, and planning your next steps.
Add your first task
Tasks are the core of how work gets done in Pyrus. A task is a communication channel with a clearly defined goal around a unit of work. Employees use it to exchange documents and other files as necessary to hold a discussion and close the task.
Click New task in the left menu. Define the task by giving it a clear and concise name. Add any details in the body as necessary. Pyrus automatically saves the draft of your task as you type, so if you accidentally close the window or shut down the computer, you'll still be able to continue from where you left off.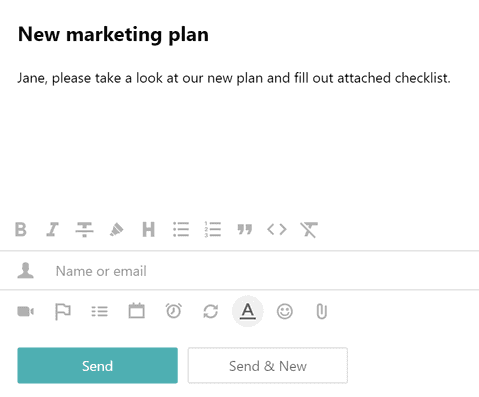 Pyrus Tip: Clear names make tasks easier to navigate. Here are some good examples:
Good:
Mark, please sign the office lease
Webpage design update
Office supply purchases in February
Examples of bad names:
Need help!
Hi, Richard
Got an error
Decide who will be responsible for the task. You can add several people to a task anytime, even after it has been created, but the task must have one assignee at all times.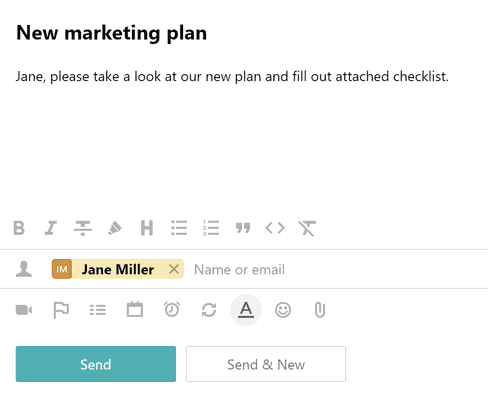 Pyrus Tip: Task are assigned to the colleague you add first by default. Click on the name to change the assignee.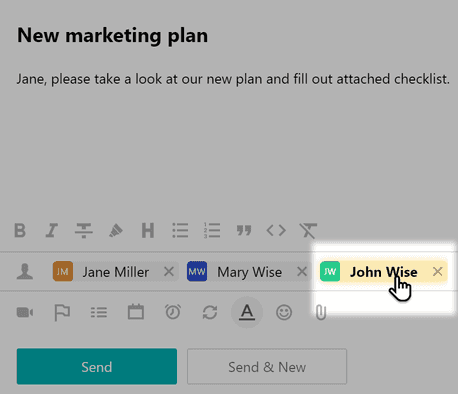 If this person isn't on Pyrus yet, you can invite them by email address. To do this choose the relevant item in the drop-down menu.
In the open form, enter your colleague's name, surname and email. Click Add team member button.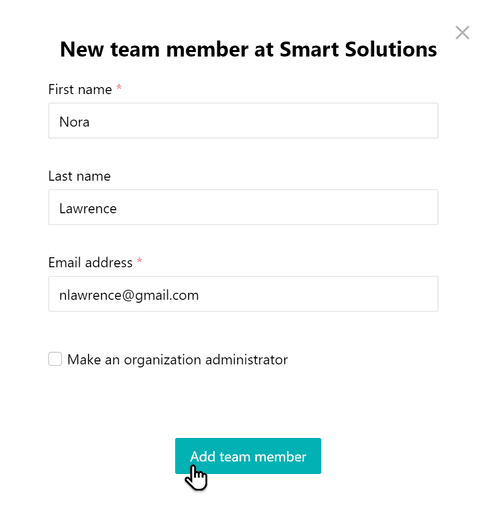 The first time you assign a task to a new user, you will need to confirm that you are sending them an invitation to join your organization's Pyrus account.
Click Send when you are done, and the new user will receive an email about the new task.
Pyrus Tip: You can click Send & New to save the current task and immediately start creating a new one.
To find a recently created task, use the Search function or navigate to the Recent list. When a teammate responds to your invitation, the task will appear in your Inbox. See Working on tasks together to learn more.
The next step
Start adding tasks to Pyrus instead of texting, calling, or emailing people about work. This will make it easier for all the participants to keep track of their tasks and stay informed on how they progress. You can always search Pyrus to get the latest information on any task.

To learn how to manage the Inbox and snooze or archive tasks, see Managing your Inbox.

To learn how to manage task participants and change things like the responsible person or due date, see Working on tasks together.

To learn how to invite lots of teammates to Pyrus at once and help them get started, see Inviting new teammates.

To learn how to attach files to tasks from your hard disk or cloud storage, see Attaching files and documents.

To learn how to manage recurring workflows, see How to start working with Pyrus forms.

The Pyrus mobile app will be invaluable to you as you're on the go. You can assign tasks and post comments even when offline, in the subway or travelling in the remote area. As soon as you reconnect to the Internet, the app will synchronize everything by uploading it to Pyrus automatically. Download our free mobile apps: