Shortcuts for any action
Those who like to work mainly with keyboard shortcuts can use them for practically all possible actions in Pyrus. For example, you can now postpone, pin, or set reminders for several tasks at once, with one keystroke.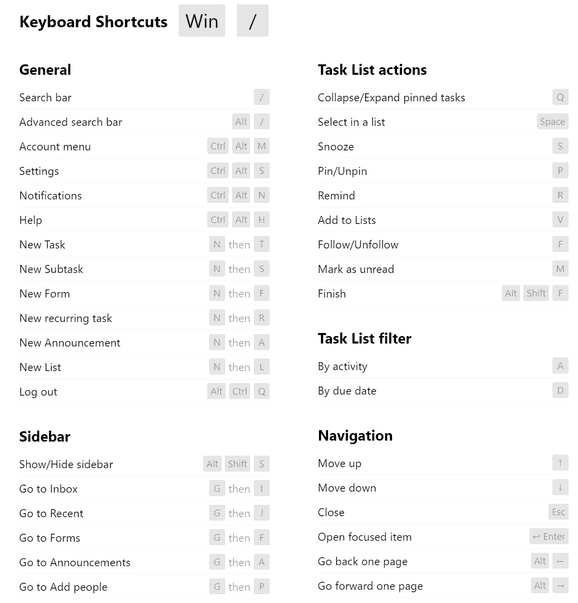 Click the question mark in the lower left corner of the screen.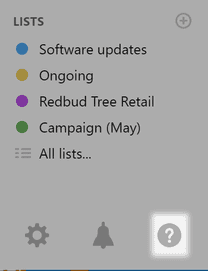 You can view the list of keyboard shortcuts by clicking link in the panel.