How to set up the left-hand menu
Inbox, Forms, Announcements and Calendar appear on top of the menu by default.
There are other options are hidden under More.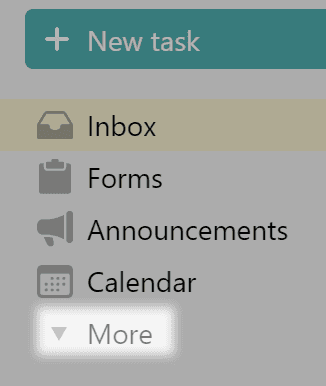 To make a hidden item stay visible in the menu, make it one of your favorites. For example, let's click on Analytics.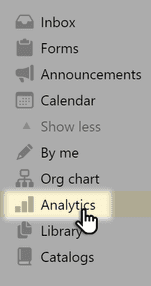 On the page that opens, click on the star icon in the top right corner.
Analytics is now pinned above More.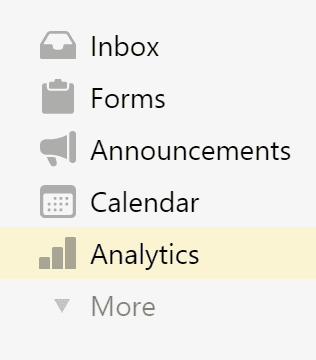 Pyrus Tip: Recent and Following place in the top panel, above the Inbox.
If you would rather open Recent and Following tasks from the panel on the left, you can move them there with one click. Just open the tab you need from the top menu, and press the star in the top right corner.

The Calendar tab in the left panel contains the following subcategories in in the top menu.
Recurring – regular tasks that automatically appear in your Inbox;

Reminders – meetings and tasks planned for a specific date and time.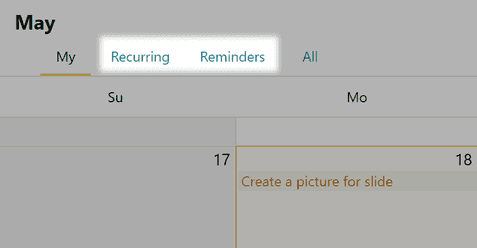 You can be moved to the left panel with one click the same way as Recent and Following.