Editing organization details
Working in Pyrus will be more enjoyable for you and your colleagues if you add some details about your company, like its name, logo and structure.
Adding name and logo
Click The gear icon in the in the lower left corner of the screen and go to Organization section.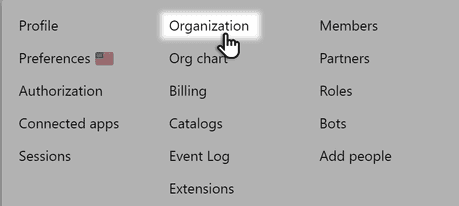 To edit the organization name, just click the edit icon to the right of Organization Name, enter a new name, and save changes.

To add a logo, click Upload New Logo and select an image file on your PC.

After that all your colleagues will see the corporate logo in Pyrus. Click Upload New Logo change the logo.