Organization structure
You can describe your company's entire hierarchy in the ogranization chart. You can add divisions, deputies, roles that contain every employee in a department, and more.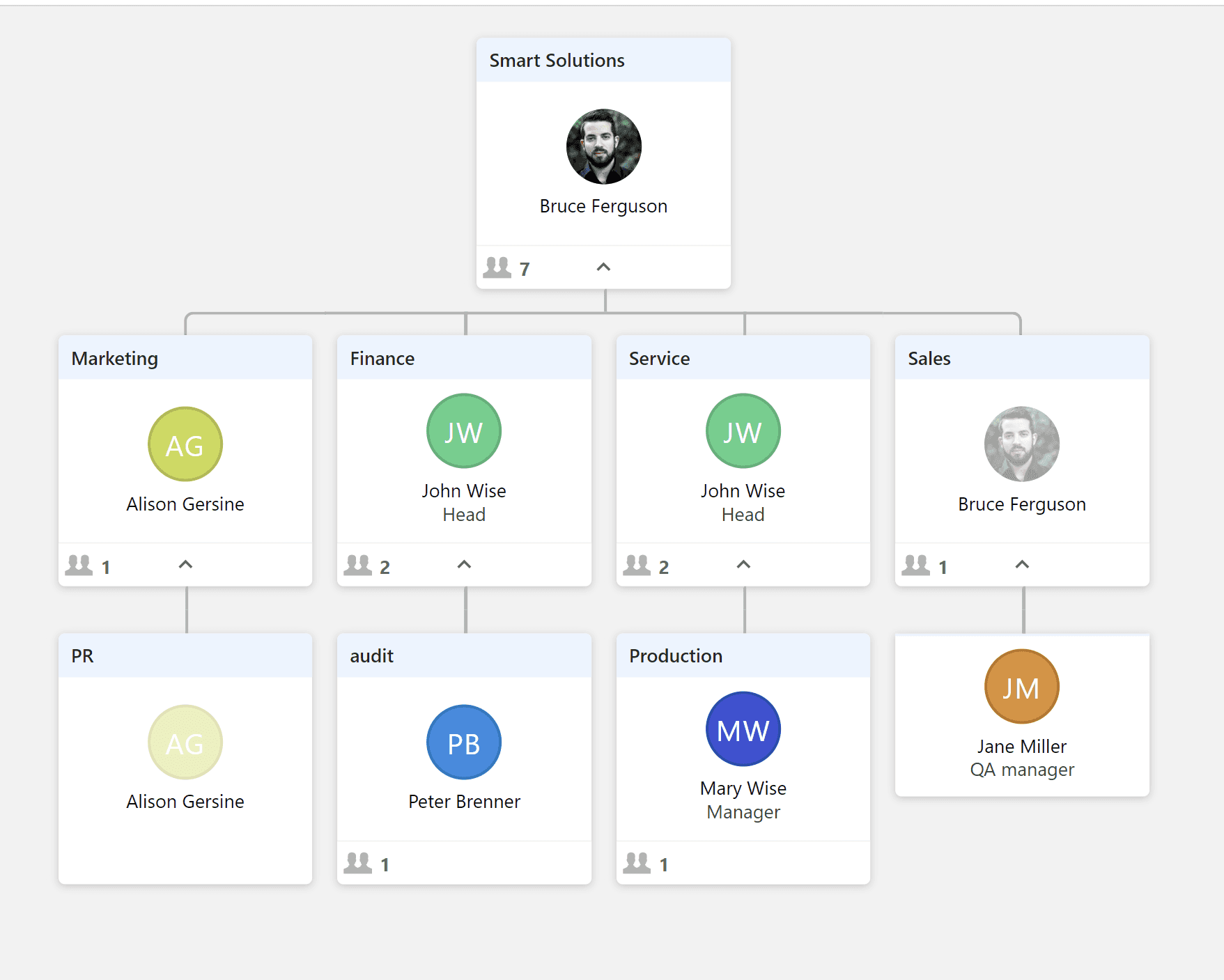 To access the organization structure catalog, go to the Org chart tab.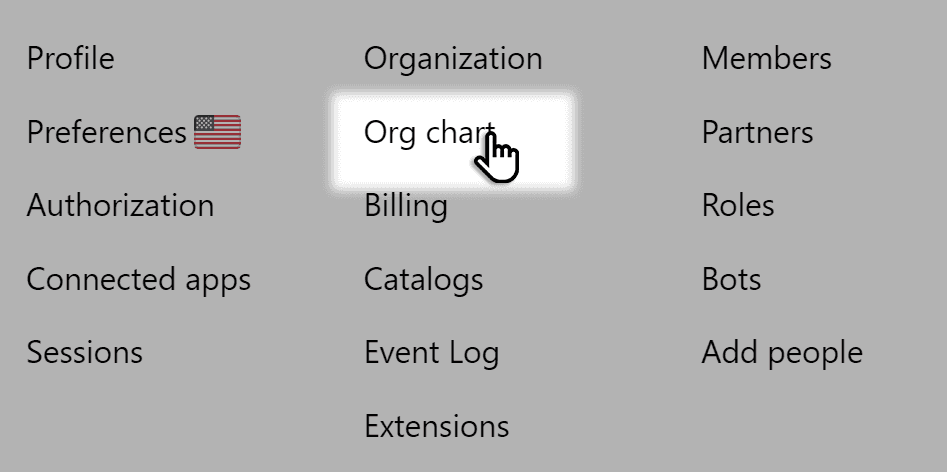 Note: Only Administrator can edit the Organizational Chat catalog.
By default, the Org Chat is expressed as a diagram, the so-called chart view (see screenshot above). From chart view, you can switch to tree or table views. The switch is in the top right corner of the screen.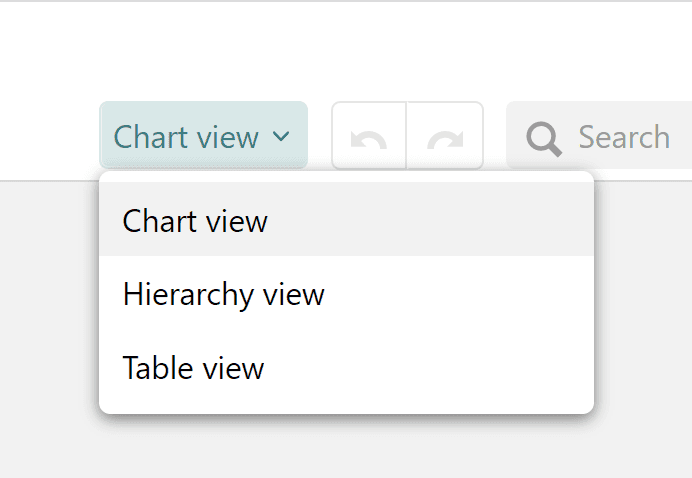 Pyrus Tip: if your organization has more than 250 employees, the Org Chart will only be displayed in hierarchical or tabular form.
Pyrus Tip: if your organization structure has several hierarchy levels, you need to manually create those levels first in the Pyrus orgchart first. Pyrus Sync will show the user attributes from Active Directory that will be added to the Pyrus organization structure during synchronization. Read more about this in the Synchronizing Pyrus with Microsoft Active Directory article.
Adding a new department
To add a new department: in editing mode, click the + under the department the new subdivision will report to.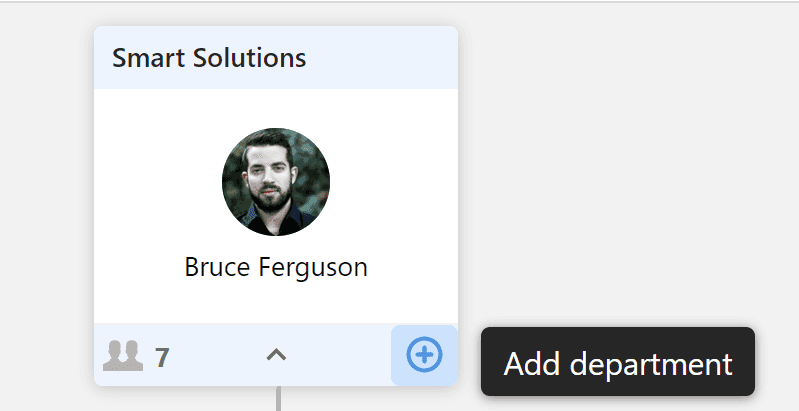 In the panel that opens on the right, name a department and hit Save.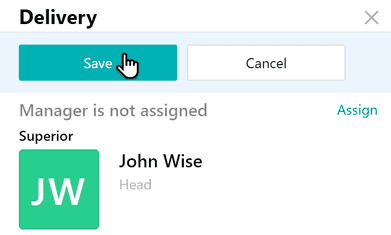 Appoint its head and hit Assign.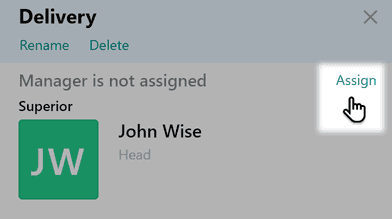 Select a head from the drop-down list.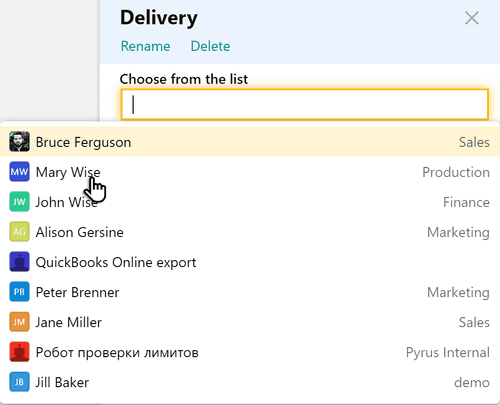 I f there's no designated head of department, the hierarchically higher department head will be designated by default. In the orgchart, the image of this person will be paler.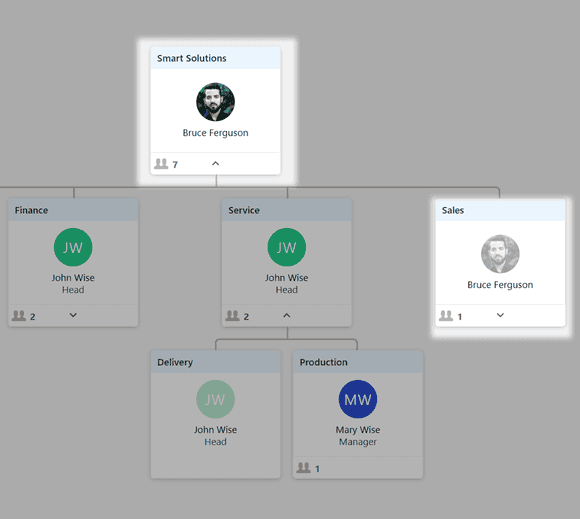 In the right panel, you can also rename a department, remove it, or change its head.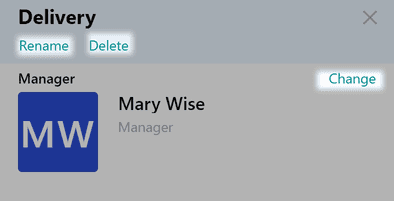 Moving employees in a corporate hierarchy
To move an employee to another department, just click and drag them to where you want them, then select their status - exec, or line specialist.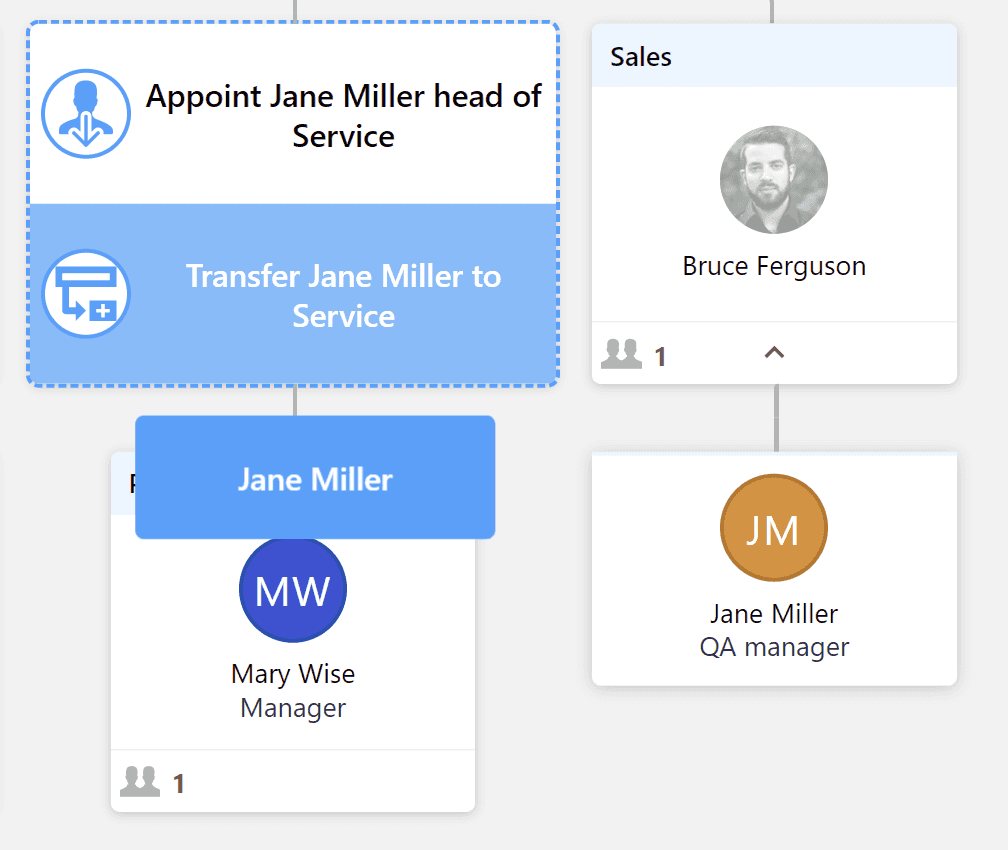 You can also move a department between positions in the corporate hierarchy: just drag it to where you need it, then choose one of the following options:
move the whole department;
move an employee from one department to another;
name the head of one department the head of another.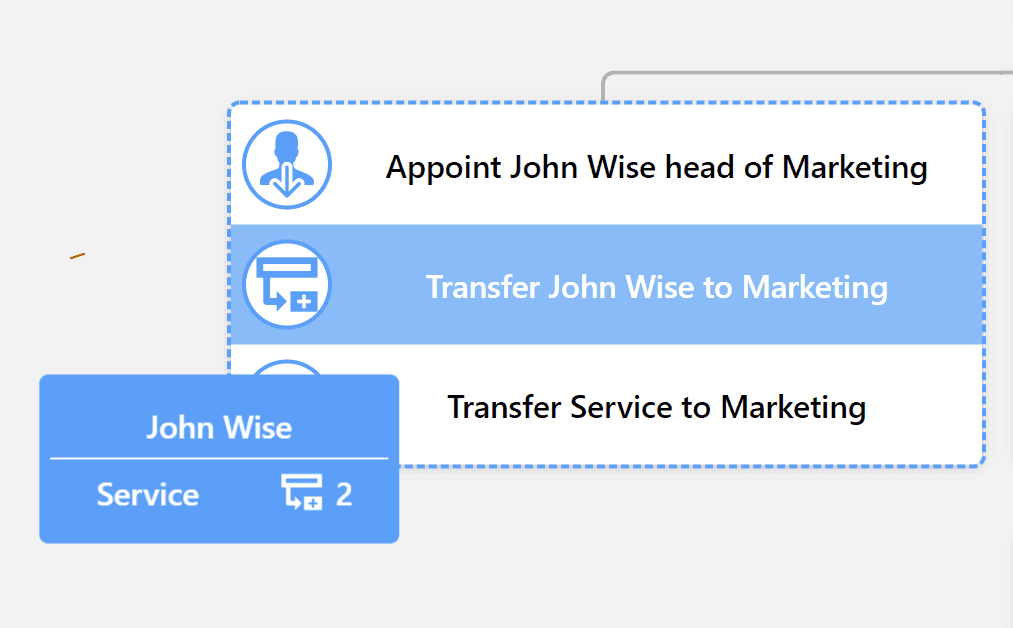 To add a department in the tree mode, click Add department, fill out its name, and press Enter.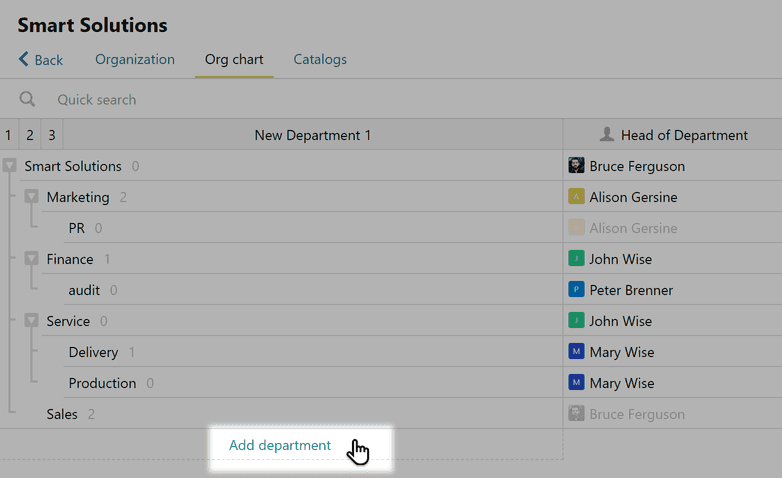 To add a subordinate department or a parallel division, hover over its name and click on the corresponding icon.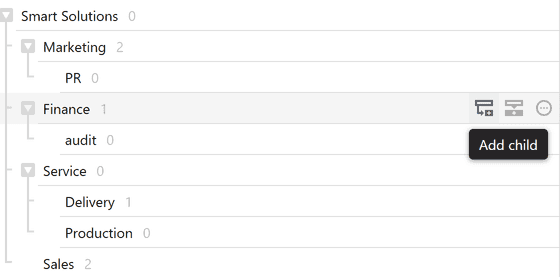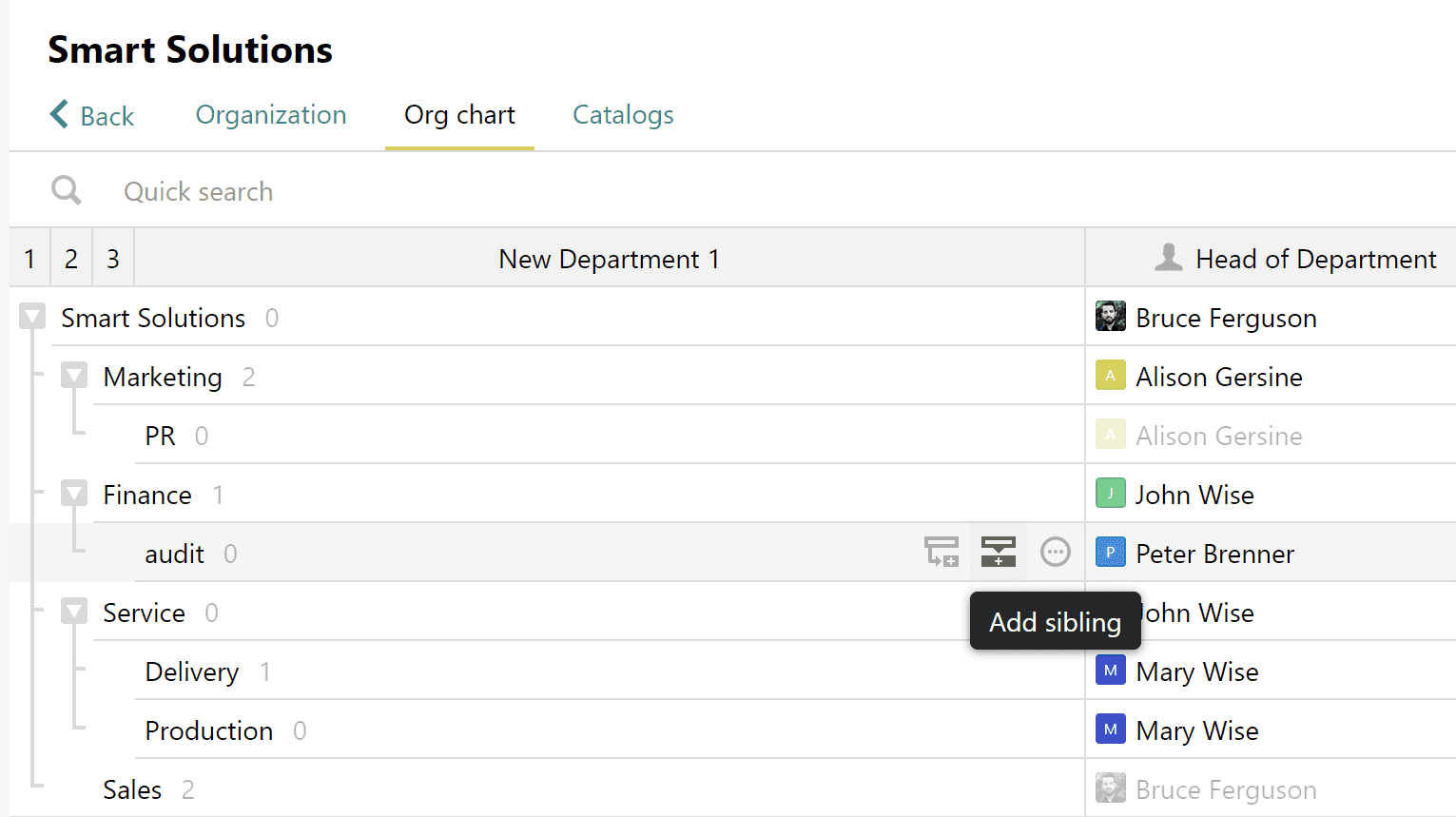 To move, rename or delete a department click the three dots icon and choose the action.

Adding an orgstructure from an Excel file
If the organization has a large structure, the best thing to do is add it from an Excel file.
Important: build the company hierarchy from right to left, so that the departments column is to the right of the column with the department's subdivisions.

Then, click Import in the upper right corner of the screen and upload the file.

Pyrus will recognize the content and show you a preview of the catalog. To add the Org Chat, hit Sync.