Register
You can access the Register by clicking the button on the panel in the Forms list.

The register is a list of all requests for invoice approval. Just like the Inbox list, the row color refers to the current task status: overdue, archived, due today, etc.

You can use the filters to quickly sort requests in the register by workflow participants, vendors, current approval step, expense types, invoice amounts, and other fields.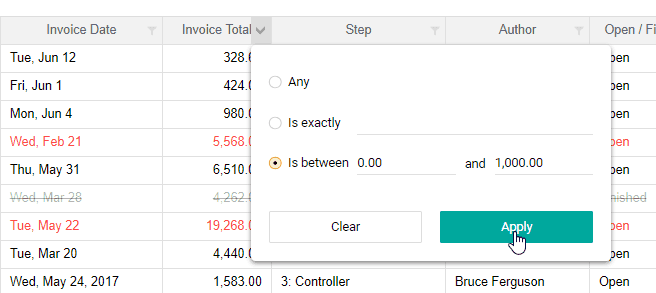 For more information about the register's features, see the article Register.