Approving invoices
Invoices still needing approval are displayed in the Inbox for everyone associated with the task. The list is grouped by steps, at which an action is required from you.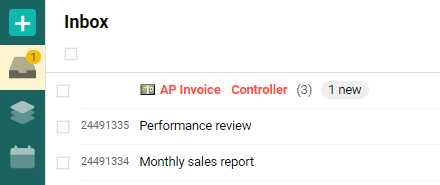 In this example, 3 invoices await approval from the controller.
Relevant information is displayed on each line:

Invoices are displayed within the group, according to the same principle.

The invoice line contains the task number, vendor, invoice number, location, date of payment, and step number. To the right, it displays the number of days before the planned payment date (or the days after such date, if the payment is overdue).
Pyrus Tip: You can specify the invoice details you want displayed in the task title. Just check the Include in title box in the field's settings. For more details, see the article Form field types.
Approving individual requests
Open a request that's awaiting your approval. Check the vendor information, invoice amount, invoice details, and other important data. If everything is correct, select Approve and hit the Send button to approve the invoice and move it through the workflow.
If you catch a mistake or are otherwise not ready to approve the invoice, write a comment about it, click Reject and then hit Send.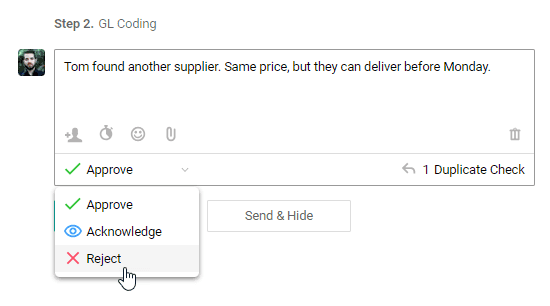 You can also return the request to a previous step.
Open the steps of API invoice approval in the panel on the right side of the form.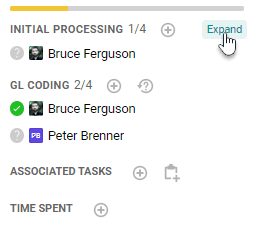 Un-check the current step, and the invoice will automatically go to the Assignee for the previous step.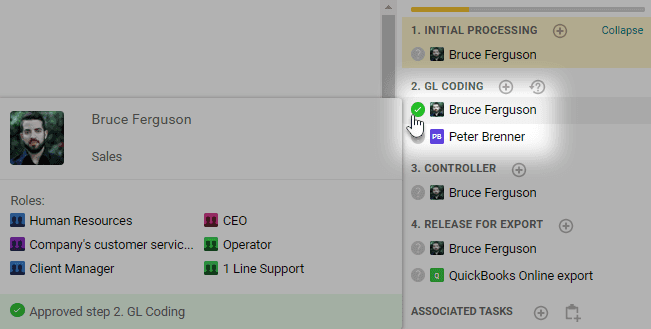 If there are several assignees in the previous step and you want to request an encompassing approval from all of them, click on the circle with the arrow and question mark.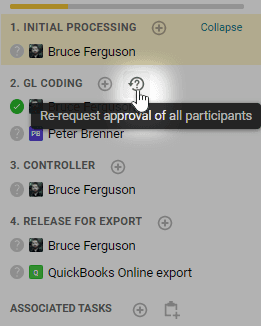 Bulk approval of requests
You can approve several requests from the register. To open the register, go to Forms in the left menu, navigate to the necessary process, and click the Register button.

Select several tasks in the Register for bulk operations. With multiple tasks selected, click Approve to approve them all at once.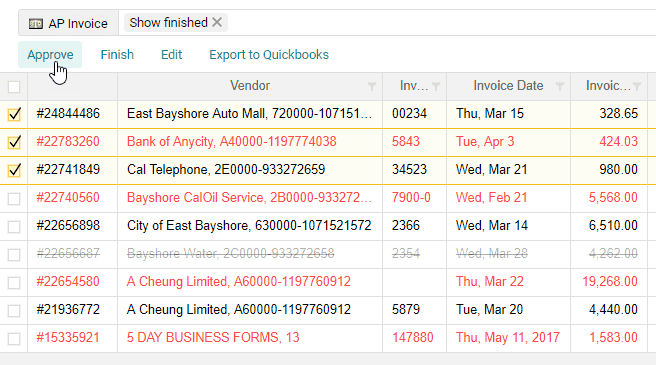 Approval on mobile devices
The Pyrus mobile app allows you to approve invoices when you are on the go or away from a computer. Whenever your action is required to approve an invoice, you can open it on your smartphone, check the invoice details, and decide whether to approve or reject it.