Editing your profile
Your profile contains your name, department, position, contacts, priviliges and Pyrus login information. Here you can also get a security key to create bots and work with Pyrus API and Pyrus Sync.
To view or edit your profile, click your initials or your profile photo in the lower left corner of the window and then click Profile.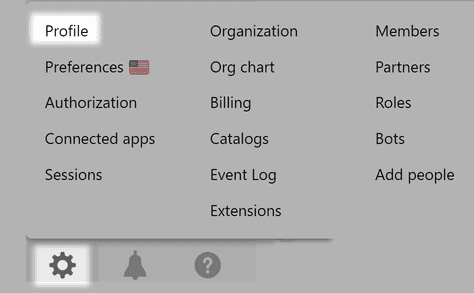 Changing your name, position, or contacts
To edit any profile information, just click the Edit profile.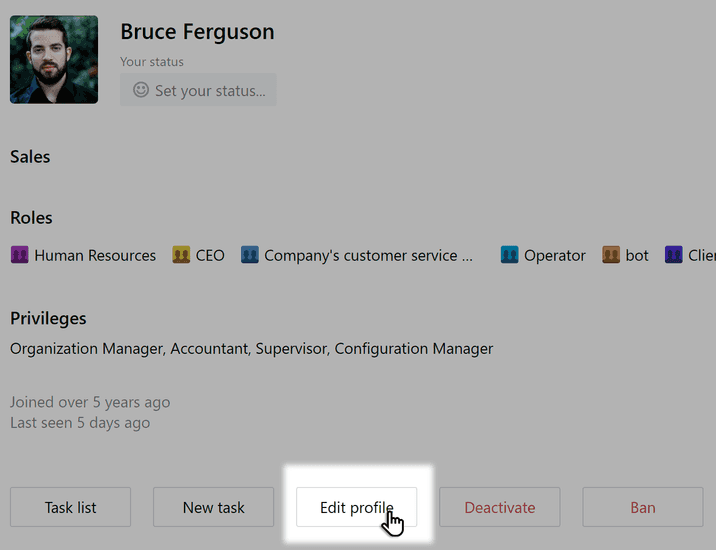 Enter a new value, and save changes.
Pyrus Tip: To add your department, add your organization structure first. After that, you'll be able to choose your department from a drop-down list.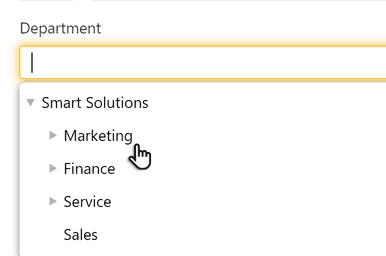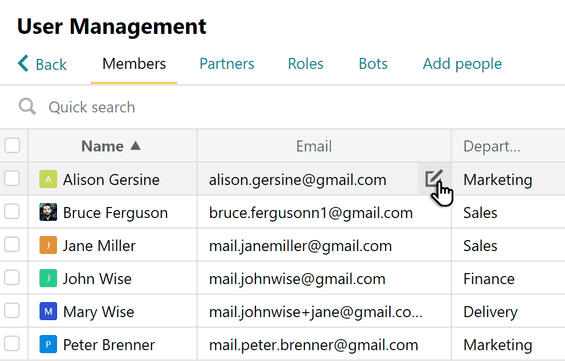 Status messages
You can use a personal status messages. Display a preset status message on your profile, or write your own on your profile page. Have fun adding a personal touch by using emojis. Your status tells your co-workers where you are: on a work trip, at a conference, or on vacation. This is especially important for client support services, where response time is essential.