Setting up or resetting password
Usually, you access Pyrus with a secure one-time key sent to your email. You can also set a password. In this case, you will be able to access the system using either a password or a one-time access code.
Setting up password
Enter the user section in the lower left corner of the window and open Authorization page.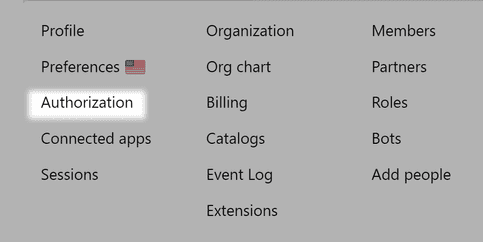 On the opened page click Set Password.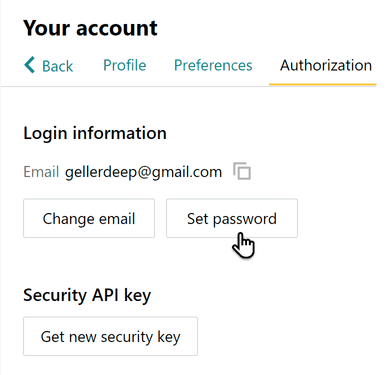 A link for setting a password will be emailed to you. Follow the link and set a password to access Pyrus.
Changing password
Click Change password if you want to change your password.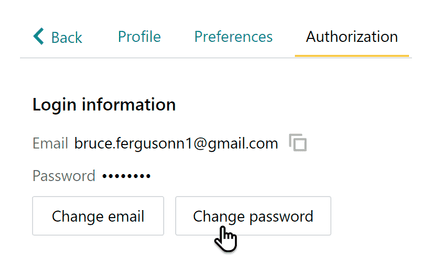 Enter the new password, confirm it, enter your current password, and save changes with the Save button.