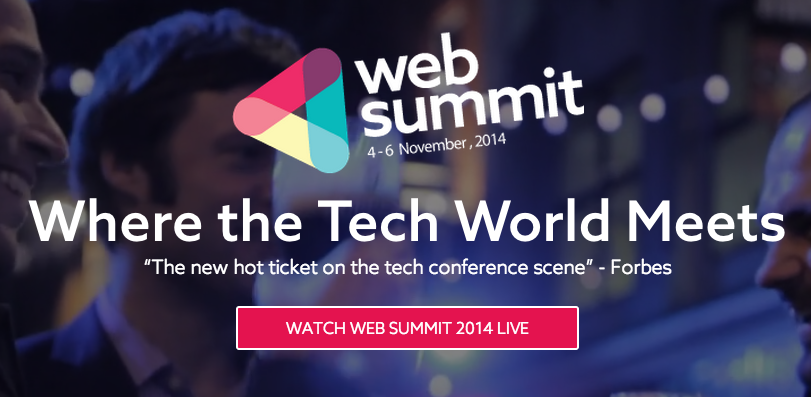 1. BONO IS A FEATURED SPEAKER.
Sure, he sang lead on 1987's incomparable "The Joshua Tree," but he's also the voice on the irrelevant album that Apple somehow forced everyone to download to their iPhones earlier this year. We love solid music and Bono's various campaigns for social good, but we also kinda wish he would…do it quietly? Yet here's the man in his Dublin hometown, commenting on the world of tech, media, and whatever else some panelist is sure to ask him about.
2. YOUR HOTEL IS AT LEAST TWICE AS EXPENSIVE AS IT SHOULD HAVE BEEN.
This happens with every single "it" media event there is. Wealthy sorts with plenty of spending money converge on a town and they all need a place to stay. It's supply and demand, and it sucks. We salute the savvy hotel owners who raise their prices at the first smell of opportunity, but we'll also be stealing every single one of your towels on the way out, thank you very much.
3. AT LEAST 9 AMERICANS WILL BE KILLED WHILE CROSSING THE STREET.
The Irish drive on the left side of the road. That's l-e-f-t, as in "not the right." Bless the Irish for painting a number of warnings into their street surfaces, but that's another thing about we Americans — we're not exactly "readers." If you see a Yank friend about to step into the road, be sure to grab them by the suspenders, give them a tsk-tsk, and say, "Come with me, my child. You'll be safer this way."
4. YOU WANT TO ENJOY HISTORIC DUBLIN BUT YOU'RE CORRALLED IN CENTRE STAGE.
Trinity College. St. Stephen's Green. Temple Bar. It's all a stone's throw away, but you're busy listening to presenters, taking notes, and worrying about getting the most out of this event. There's not even necessarily time in the evenings to do all the things you want to do, because you should be socializing with all the new friends you're making. And you are making friends, right? Get on it.
5. EVERYONE IS COOLER THAN YOU.
All you can think about is the emails you're missing, while a city filled with entrepreneurs and "thought leaders" wax fantastical about the future of various industries. You have to meet people *in person*, the worst! Cut out that negative self-talk right away, get these people's business cards, and make new contacts. This is an opportunity to grow your network, bathe in new ideas, and to leave with plans for the future (as well as those new towels).