Announcements: share important information with your colleagues
Adding an announcement
Announcements in Pyrus provide a convenient way to communicate useful information to the team: share a piece of news about the company, inform co-workers that someone is out of the office, introduce a new employee, or publicly congratulate somebody.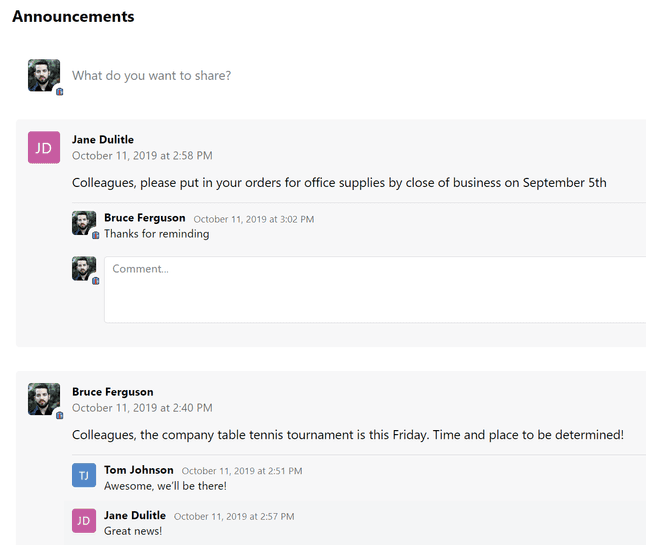 The announcements look and function the same way that posts on social networks do: under each announcement, you see the last three comments made by your colleagues, and if you'd like, you can open the whole conversation and join in. Any employee of your organization can write and publish an announcement, as well as comment on the announcements of others, just as with a regular task.
Open Announcements in the menu on the left.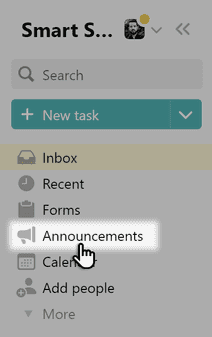 At the top of the feed, you will see your profile photo, and a text field with the question What would you like to share? Click on it, and write your announcement in the pop-up window. Click Publish, and your announcement will be posted to the feed.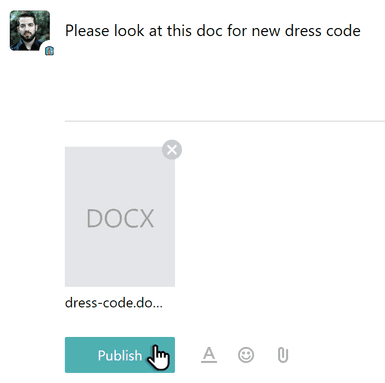 If needed, you can also create a task right from an announcement. For example, in an announcement of an upcoming corporate party, you can create a task with a survey to see who will attend.
On the right side of the screen, there is an additional feed, where the announcements are shown minimized, and ordered by day, month, and year. You can scroll through this feed, and quickly find the announcement you're looking for. Unread posts are shown in bold.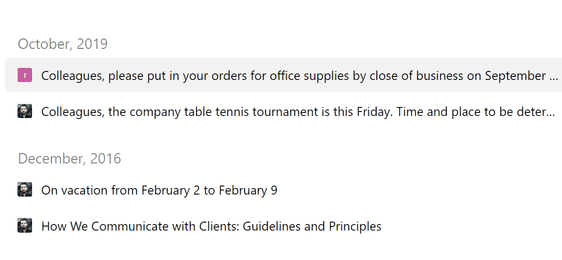 You can use the Search field to look for announcements by comment, announcement text, or heading.
Deleting or closing an announcement
To delete an announce, hit the trash can icon at the right corner.

Note: to delete your colleagues' announcements, you need Organization manager rights.
If you don't want to delete the announcement permanently and completely, you can just close (finish) it.
To do this, tap the x in the upper-right corner of the announcement.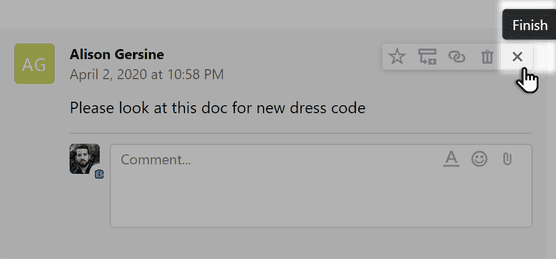 You can always find all announcements finished this way by searching or in the All tasks section.